JT7700D is highly innovative and patented 5G NSA/SA 5G NR Sub-6G window mounted CPE product designed to enable quick and easy 5G/4G/3G fixed data service deployment for residential and SOHO customers. It provides high speed LAN services to end users who need both bandwidth and multi-media data service in enterprise or home. It can also be used to support wireless fallback service.
JT7700D is designed to meet the stringent operation environment for window CPE devices. The device can safely operate in a wide temperature ranging from -40 to +55 degree. The device MTBF time is expected to be above 80,000 hours. Depending on the network configuration and DL/UL split ratio configuration, the unit can provide up to 4.3Gbps max throughput over the air. The typical coverage should be more than 5km with reasonably good throughput performance.
JT7700D provides Gigabit PoE connection to connect user terminal device such as indoor router or Wi-Fi AP products. The unit PoE interface can also work with standard PoE switches or router products. The product comes with PoE power adapter and mounting bracket accessories for quick self-installation.
JT7700D is a user-friendly 5G NSA/SA 5G NR Sub-6G CPE that is easy to install and maintain. The unit is fully integrated and comes with all the necessary device drivers pre-loaded. Subscribers just connect the device to their computer or home switch/router and the device is ready to offer an experience of surfing over Internet. The LEDs on the JT7700D have also been designed for user convenience, and offer a clear sign of what the device is doing. The IP addresses can be dynamically obtained via DHCP.
JT7700D offers rich management features which facilitate the task of carrier. It supports local management access, Telnet, Http, Https and standard TR069 remote OTA management including device configuration, monitoring, and upgrades management.
JT7700D design is based on the standard implementation of 3GPP release 16 specifications. It is able to meet the most demanding requirements of large service providers with high throughput and availability.
JT7700D supports CAT20 advance features such as 4x4 MIMO and Carrier Aggregation, QAM64 modulation on the uplink.

5G Radio Access

3GPP Release 16

5G NSA/SA 5G NR Sub-6GHz

LTE-TDD/LTE-FDD/WCDMA

Operation Mode

700 ~ 960MHz (2 x 2)

1700 ~ 2700MHz (4 X 4)

3300 ~ 5000MHz (4 X 4)

Output Power

23 dBm (2Tx)

Receive Sensitivity

Compliance with 3GPP standard

Frequency Band

5G: n1/2/3/5/7/8/12/20/25/28/38/40/41/66/n77/78/79

LTE: B1/2/3/5/7/8/12/20/25/28/34/38/39/40/41/42/43/48/66

WCDMA: B1/2/3/4/5/8

Antenna Gain

617 ~ 960MHz Band 3dBi

1700 ~ 2700MHz Band 4dBi

3300 ~ 5000MHz Band 7dBi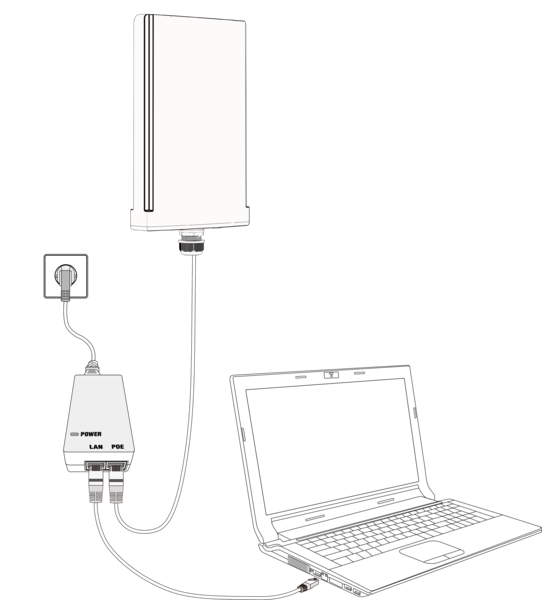 | | |
| --- | --- |
| WiFi Radio Access | IEEE802.11b/g/n |
| MIMO | 2 x 2 |
| Output Power | 15dBm |
| Antenna | 3dBi |
| Connected Users | 8 |
| Security | 64/128-bit WEP, WPA/WPA2 |