Fixed wireless access (FWA) connections are forecast to grow more than threefold and reach over 180 million by the end of 2026, accounting for around 25 percent of total mobile network data traffic globally.
Service providers offering FWA on the rise It is well accepted by now that the COVID-19 pandemic is accelerating digitalization, as well as increasing the importance of, and need for, fast and reliable home broadband connectivity. FWA is, in many cases, the quickest alternative for service providers to meet this demand. In October 2020, Ericsson updated its study of FWA retail packages offered by service providers worldwide. Out of the 311 service providers studied, 200 had an FWA offering, which represents an average of 64 percent globally. Service providers' adoption of FWA offerings has doubled since the first measurements in December 2018 compared to October 2020. Looking at the regional breakdowns, there is growth across all regions since February 2020, except Asia-Pacific. Western Europe has the highest FWA adoption at 93 percent, with North America second at 80 percent. Central Europe, Latin America and North America all grew around 10 percentage points during the period of February to October 2020.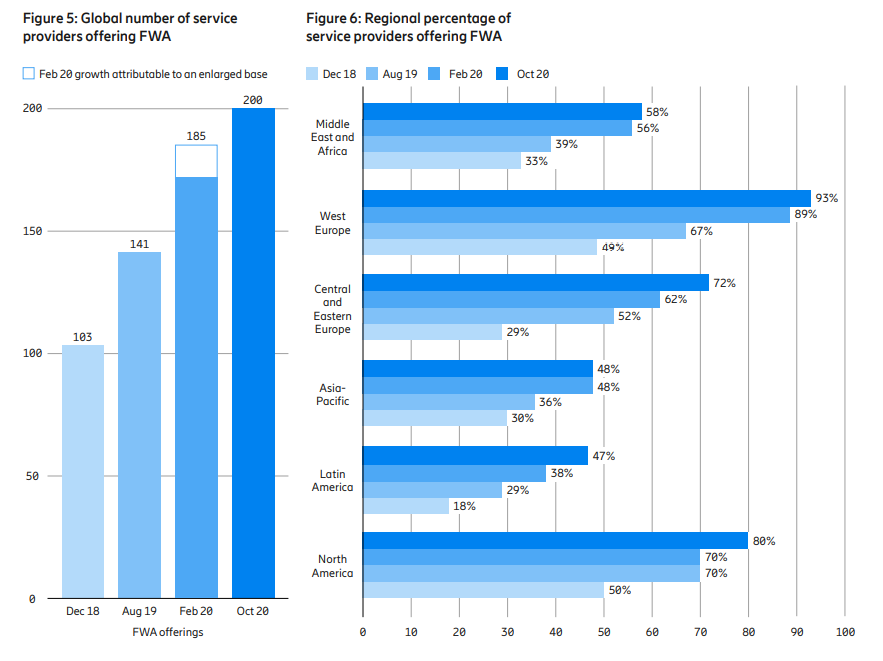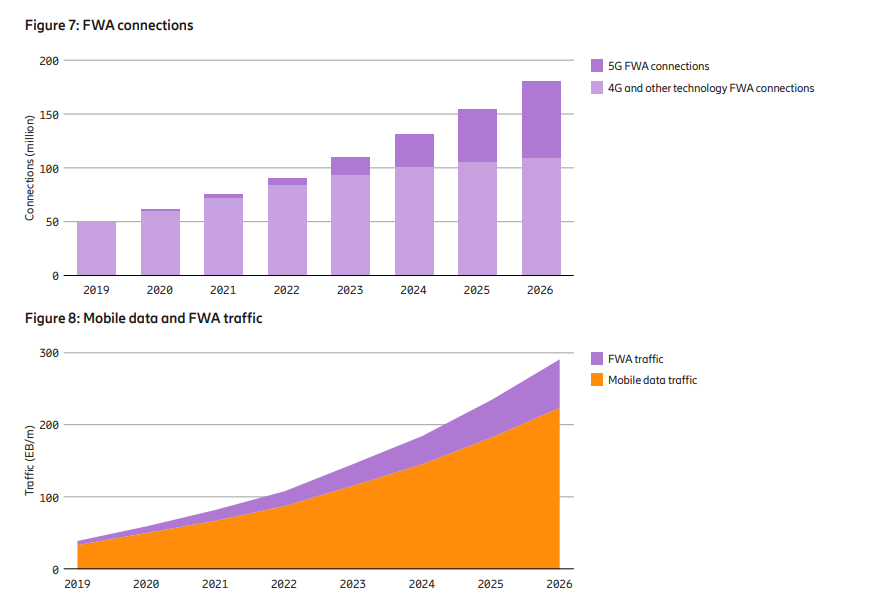 Definition of FWA, A connection that provides primary broadband access through wireless wide area mobile network enabled customer premises equipment (CPE). This includes various form factors of CPEs, such as indoor (desktop and window) and outdoor (rooftop and wall mounted). It does not include portable battery-based Wi-Fi routers or dongles.