JT4100P is a cost effective 4G LTE outdoor CPE product designed to enable quick LTE fixed data service deployment to the remote customers. It provides high data throughput and networking features to end users who need both bandwidth and quality service in the remote area.
JT4100P can provide PoE connection to connect user terminal device such as indoor router or Wi-Fi AP products, They are used for the customer's home or office to provide a larger wireless range and enhance mobility of usage.
JT4100P MTBF time is expected to be above 80,000 hours, It can provide up to 150Mbps max throughput over the air. With high gain directional patch antenna, so the typical coverage should be more than 15km with reasonable good throughput performance.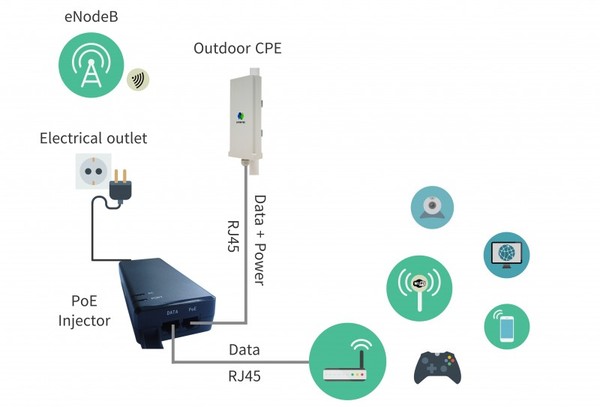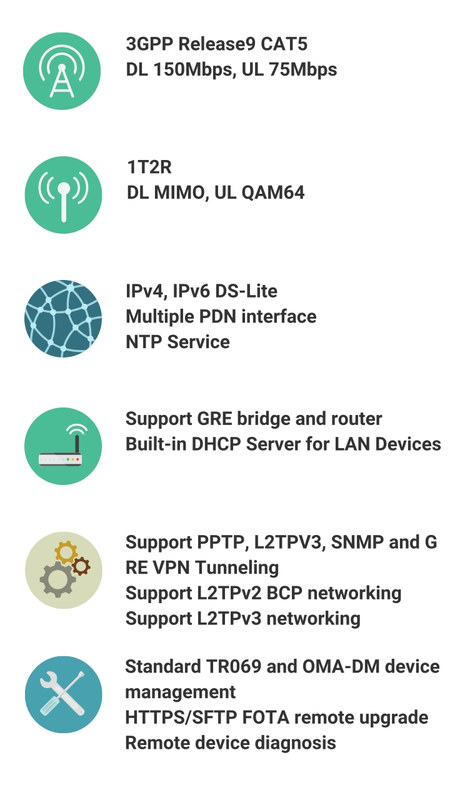 Radio Access

3GPP E-UTLA R9 CAT5

Operation Mode

FDD/TDD, 2Rx, 1TxD

DL MIMO, UL QAM64

Modulations

UL: QPSK, QAM16,

UL QAM64 (optional)
DL: QPSK, QAM16, QAM64

Channel BW

5/10/15/20MHz

Output Power

23dBm per Tx

Frequency Band

FDD B1, B3, B7, B20, B28
TDD B38, B40, B41, B42/43, B55

Antenna Gain

3 dBi (B28), 6±1 dBi (B20),

11±1 dBi (B1/3/7/38, B40/41)

12±1 dBi (B42, B43, B55)