JT6100D is a cost effective and high performance 410/430/450/470MHz FDD LTE outdoor CPE designed to enable quick LTE fixed data service deployment to the remote customers. It provides high data throughput and advanced networking features to end users who need both bandwidth and quality service in the remote area.
Feature Highlights
 Cost effective & compact design with built-in LTE MIMO antennas.
 Compliant to 3GPP LTE Release 9
 Advanced 2x2 MIMO and UL QAM64 support (CAT4)
 Router, bridge and by-pass networking, IPv4 & IPv6 and Multiple PDN support
 USIM card authentication support
 Secure Telnet, FTP, HTTP and TR069 OTA management support
 48V PoE power supply and pole or wall mounting support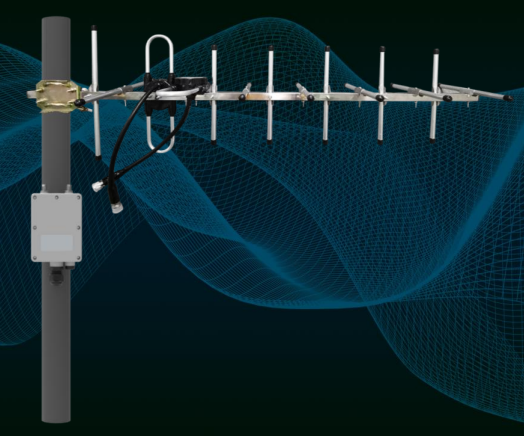 JATONTEC 6100D also has built-in router function and VPN (PPTP, L2TP, GRE) client support to provide greater service flexibility and reliability. The standard PoE support, easytoread signal strength and data activity indicators in the back panel make it intuitive for users to install and check the status of the device.
PHYSICAL & ENVIRONMENTAL
Power : DC 48V/0.5A PoE <15W
Weight : <2.5Kg
Dimensions : 250mm(L) * 250mm(W) * 75mm(D)
Environment : Operating Temperature, -40℃~55℃. Humidity, 95% max Non-condensing
Water Protection : IP 67

LTE RADIO INTERFACE
Radio Access : 3GPP LTE Release 9, Category 5
Operation Mode : FDD B31/B87/B88
Frequency Band : Band31 452.5-457.5MHz / 462.5-467.5MHz
Band87 410-415MHz / 420-425MHz
Band88 412-417MHz / 422-427MHz
Channel BW : 5/10/20MHz
MIMO Support : 2Rx, 1TxD, DL 2*2 MIMO, Optional UL QAM64
Max Tx Power : 23dBm
Antenna Gain : 12 dBi (2X2 MIMO External)

USER INTERFACE
Data Interface : 1 RJ45 10/100 ETH Port
LED Indicator : PWR, SYS, NET, SIM, ETH, RF (5 Signal intensity LEDs)
SIM Card : Single SIM card slot (2FF)