JT3100V is cost effective 4G LTE indoor WiFi & SIP VoP CPE product designed to enable quick and easy LTE fixed data service deployment for residential and SOHO customers. It provides high speed LAN, WiFi and VoIP integrated services to end users who need both bandwidth and multi-media data service in enterprise or home.
Key Benefits

Cost effective & compact design with external antenna
Compliant to 3GPP LTE R9 specifications, B31/B87/B88
Advanced MIMO support and Category 4 throughput
Dual LAN ports, SIP 2.0 VoIP and 802.11b/g/n MIMO WiFi support
VPN & full L2/L3 GRE Tunneling clients support
Router, bridge and by-pass networking, IPv4 &v6 and Multiple PDN support
FTP, HTTP,HTTPS and TR-069 management support
SIM card authentication and virtual SIM support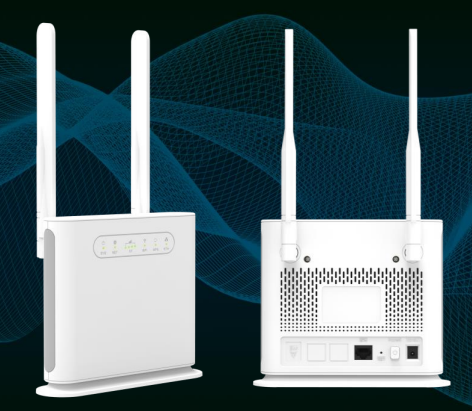 RELIABLE PERFORMANCE
JT3100V is a multiport indoor WiFi &VoIP CPE based on the standard implementation of LTE specifications. With built-in high gain antenna, it enables a longer reception range from the base station. This yields more efficient use of the network with a larger cell reach, guaranteed carrier class service, and customer service probability.
The device has 2 LAN ports, 1 optional RJ11 analog phone port, built-in 802.11b/g/n MIMO WiFi and software firewall for security, providing an effective all-in-one solution to SOHO or residential customers. It can provide up to 100Mbps data throughput which can be very competitive to wired broadband access service
EASY USAGE & MANAGEMENT
JT3100V is a user-friendly LTE CPE and very easy to configure and setup. Subscribers can just connect the device to their computer or home switch/router and the device is ready to offer an experience of surfing over Internet. The LEDs on the JT3100V have also been designed for user convenience, and offer a clear sign of what the device is doing. The compact design is well suited for enterprise and residential users.
JT3100V offers rich management features which facilitate the task of service provider. It supports local management access, Telnet, WEB, and centralized remote OTA configuration, upgrades management and device monitoring via standard TR-069 ACS system.
TECHNICAL FEATURES
JT3100V is fully compliant to the LTE specification. It offers standard support for advanced features such as MIMO and AMC to maximize the system capacity and bandwidth throughput. The use of OFDM modulation enhances performance in non-line-of-sight conditions to ensure immunity to interference and multi-path conflicts typical of deployments in urban areas. Sophisticated QoS capabilities ensure true end-to-end QoS and support for high quality data services.
JT3100V has enhanced router function and VPN clients support to enable greater service selection and reliability. The easy-to-read signal strength and data activity indicators in the front panel make it intuitive for users to check the status of the device.
To meet the different requirements of varied countries and regions, JT3100V come with different sub models to operate in different frequency bands as specified by the 3GPP LTE standards.
LTE RADIO INTERFACE
Radio Access : 3GPP TD-LTE Release 9
Operation Mode : FDD, 2Rx, 1TxD, DL MIMO
Frequency Band : Band31 452.5-457.5MHz / 462.5-467.5
Band87 410-415MHz / 420-425MHz
Band88 412-417MHz / 422-427MHz
Channel BW : 1.4/3/5 MHz
Modulations DL: QPSK, QAM16, QAM64
UL: QPSK, QAM16, QAM64
QoS Support : Non-GBR and GBR
Output Power : 23 dBm
Antenna Gain: 2 dBi

WI-FI INTERFACE
Radio Access : 802.11b/g/n (300 Mbps)
Tx Power : 18 dBm
Antenna : 2 dBi External Antenna
Max Users : 32+
Security : 64/128 bit WEP, WPA/WPA2

USER INTERFACE
Data Interface : 2 RJ45 10/100M ETH Port
Line Interface: 1 RJ11 Ports (optional)
LED Indicator: SYS, WiFi, LINE, RF1-2-3 Integrated LAN LEDs
SIM Card : Single SIM card slot (2FF)

PHYSICAL & ENVIRONMENTAL
Power DC : 12V/1.0A DC Adapter, optional UPS battery backup
Weight : <350g
Dimensions: 190mm x 162mm x 36mm
Power Consumption: < 12W
Environment : Operating Temperature, -15℃~55℃.
Storage Temperature -40 ℃ --85 ℃
Humidity, 90% max Non-condensing

Networking Configuration
Router and L3 Bridge Operation Support
Built-in DHCP Server for LAN Devices
IPv4, and IPv6 DS-Lite Support for LTE
Multiple PDN interface support
NTP Service Support

Data Networking Features
VPN Pass-through support (PPTP, L2TP & IPsec)
Built-in L2TP & GRE Tunneling Client Support
Firewall & Access Control
DMZ and Virtual Server Support
IP and Port Support
Local and Remote Management Restriction
Application Firewall Support
LAN Device Access Control

Device Management
CLI, Telnet and Secure Telnet Access
HTTP and HTTPS Management Interfaces
Standard TR-069 Management
FTP and HTTP OTA firmware upgrade
Device Factory Default Setting
Virtual SIM Card Support