JATONTEC participated in the 4G-5G FWA (Fixed Wireless Access) online technical forum hosted by GSA several times in 2021. In 2020, GSA, Huawei and more than 30 industry partners jointly established the FWA Forum to jointly promote the development of the FWA industry ecology and help the operators accelerate the deployment of 4G-5G FWA users. Focusing on the subject of how to promote the development of global FWA, this forum brought together mainstream telecommunications equipment manufacturers in the industry and various ecological partners involved in chips, modules, terminals, etc. to participate in the discussion. JATONTEC has been deeply involved in the FWA industry for nearly ten years, and has grown together with the FWA industry. At the same time, as an parter of the "4G-5G FWA Forum", our have been committed to the global promotion and popularization of 4G-5G FWA, and organized and Industry members share the FWA information.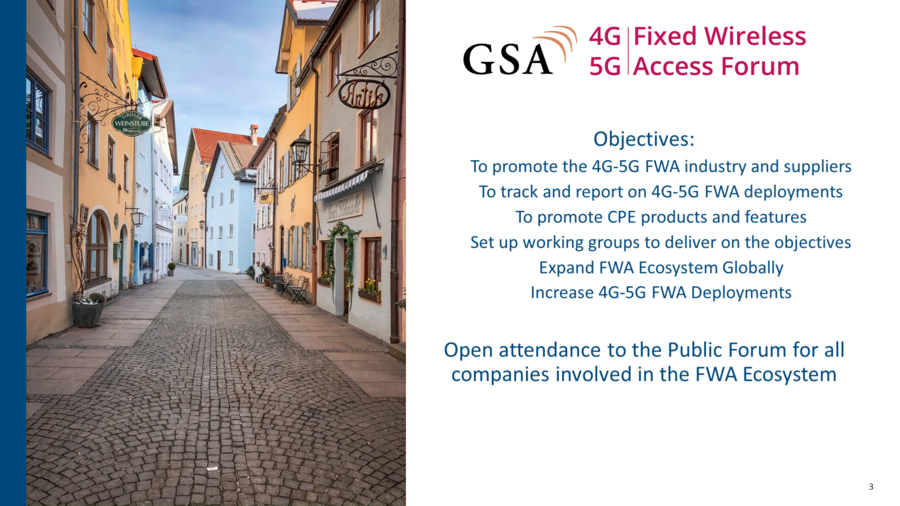 According to Ericsson's mobile trend report released in November 2020, it is estimated that the number of global FWA users will increase by more than three times in 2026, exceeding 180 million users, and will account for a quarter of the overall mobile data traffic.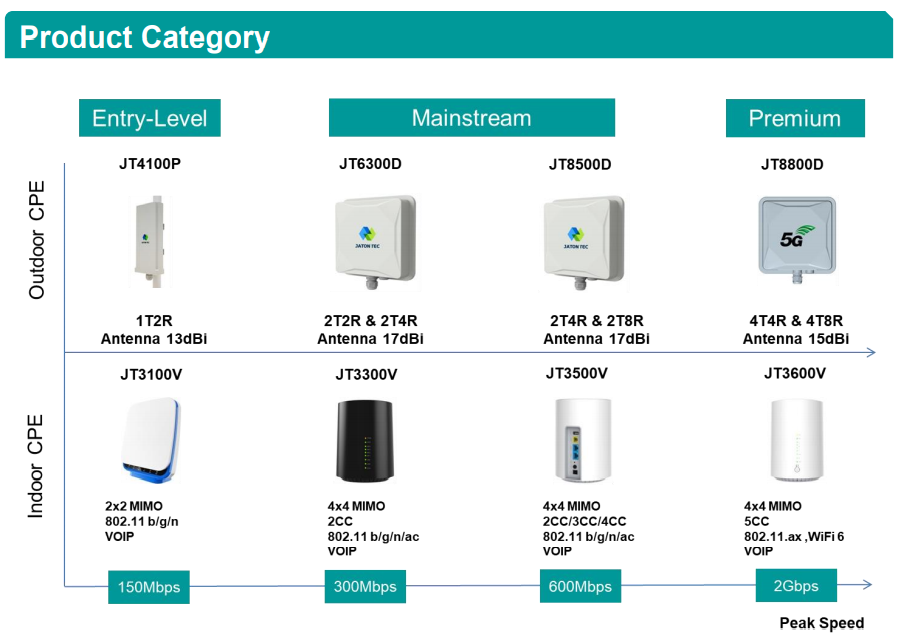 In the 4G LTE times, the broadband and mobile operators have provided customers with FWA services to supplement or replace the wired broadband. With the popularization, more than 10 million new users are added every year. In the 5G times, due to 5G and WiFi 6 & 6E Convergence of other technologies can bring users an ultra-high bandwidth network experience, without the advantages of wiring and geographical topography, and form a healthy competition with optical fiber. 5G FWA will reshape the broadband industry and will further help operators provide users with diverse business models and value-added services.